About Us
Quality goods trusted since 1973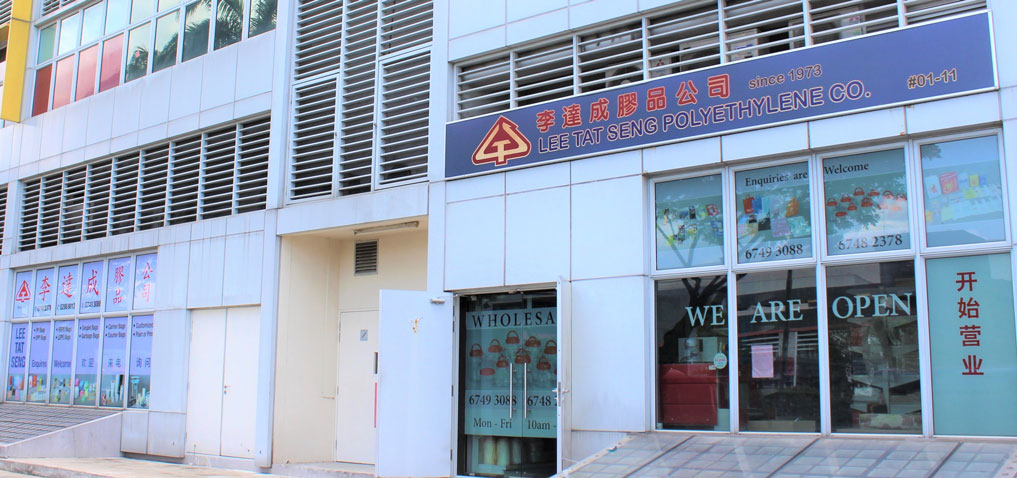 Lee Tat Seng Polyethylene Company is a well-established company since 1973. We are proud of our existence as a reputable wholesaler and distributor in the plastic and packaging industry for the past 40 years.
We offer on-demand, specialized and personalized solutions for all your plastic and packaging needs. Our services provide one-stop solutions for our broad-based industrial customers through practical, innovative and cost-effective products.
We have established our good repute and high credibility through the years in the competitive plastic and packaging industry due to our commitment to the following:
Operational efficiency aided by computerized operations
High quality service
Product diversity and quality
Customized and personalized solutions for specific product requirements
We continue to strive towards excellence with our competitive pricing and high service standards where you can be assured of quality products unparalleled in the industry.
李達成膠品公司成立于1973,40多年以来在胶品与包装业拥有良好的名声。我们批发与经销塑料与包装产品,通过个性化和定制性的方案为顾客提供一站式的服务。
在竞争激烈的塑料和包装业,我们通过以下建立了良好的声誉与信誉:
运营效率
优质服务
产品多样性和质量保证
针对特定产品要求的定制和个性化解决方案
我们以优质的产品据有竞争力的价格和高服务的素质为目标。
Locate Us
You can locate us easily at our 3 establishments where you can have a first-hand view of our products and
get answers to all your queries on the services we provide.